You are here: home > things tagged with "Jum Sau"
Wing Chun articles containing the tag Jum Sau
This page lists all articles and images on the Martial Art Wing Chun Kung Fu that have the tag Jum Sau
Jum Sau tagged images
The following are images that have the tag "Jum Sau" in them.
You can click to expand the images and see the image titles and other tags they contain.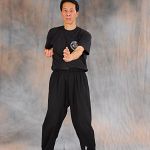 Jum Sau tagged pages
The folowing are articles that have the tag "Jum Sau" in them. You can click through to each articles to read more information about it.
Sub Categories
Ther are no sub categories for this tag.
Articles
Jum Sau
Article by Dan Knight written on 19 May 2013
he Jum Sau is yet another technique which can be used both as a block and a strike however; it is one of the few Wing Chun blocks which is performed with power, that is not to say the block uses a clash of force just that power is applied to 'strike' when blocking to cause damage the aggressor.
Ways to share this article:
Tweet